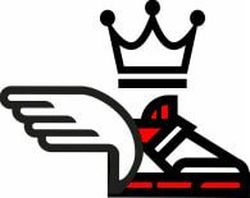 PA
Athletics

Registration Fees
Regular Group - $300
RJT Plus -$175
RJT (ages 9-12) -$100
​
---

Ron Poetker - Head Coach/Manager/Board Director
Ron works with distance athletes and basic training at the start up. Ron enjoys helping our with the RJT plus program and working with running technique and fundamental skills to improve running form. You can often see him capturing video of athletes and reviewing it to help them improve their performance. Ron is often seen as an official at meets, either on the track or in the photo finish booth.


---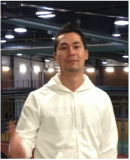 Mike Taylor is one of our sprints coaches. Mike can often be seen leading the pack of runners he is training with around the track or down the backstretch. Although he is the coach, more often he is the mentor/athete who is imparting the latest training technique to his young charges. Mike is definately a track junkie, and we are happy to have him work with our athletes as they reach to achieve their potential.
Mike competed as a sprinter at the U of S and still competes with the club.
---

Greg Walker works with the middle distance runners. Greg is a former distance runner during his years at the University of Saskatchewan and he still can be seen running around the city and in local runs. Greg is presently the Vice Principal at Kinistino Public School.
Greg brings a strong knowledge and the ability to adapt and yet encouager and challenge athletes to become the best they can be.


---

Rick Ronning has joined our club as a coach of jumps and throws. The club has been primarily a running club over the years but with the opportunity to use another facility in the city, we are able to add jumps and throwing to the program. Rick is a retired teacher with a passion for track and field having trained provincial champion pole vaulters and throwers and is passionate and gentle as a coach of young athletes to enable them to achieve their potential in the horizontal and vertical jumps. Rick is an awesome addition to our coaching staff.
---

Carrie Grant Walker is our lead Run Jump Throws coach this year. She is a long time runner in the community and is a teacher at Red Wing in Prince Albert. Her experience as a teacher and coach with this age group will be a great asset to our program. Carrie can also be seen running, usually with Greg throughout the city, setting a great example of life long fitness for our athletes. Carrie also doubles as one of our Club Board members.
---
Stephen Gobeil is another one of our former athletes who is presently in University, and still finds the time to come out on Sunday nights to be one of our coaches with the Run Jump Throws program. Stephen has a good understanding of the fundamentals of track and field and is great with the kids in the RJT program.

Patricia Taylor - Hurdles, Jumps Coach
Patricia is a former heptathlete and is presently the Head Coach at Carlton Comprehensive High School.


---